Andrea Salvetti in Amphitheater Square Virtual Tour
The historic Piazza Anfiteatro (Amphitheater Square) in Lucca was the scene of the installation of the sculpture "Mazzolin di Fiori" by Andrea Salvetti. The artist in 2009 was the protagonist of important international events such as exhibitions hosted at the "Salone del Mobile" and the "Triennale' in Milan and the "Art Basel".
The work exhibited in the Amphitheater Square is a synthesis between architecture, sculpture and design and has been designed for the centre of the square, ideal centre of the city of Lucca. Furthermore, the sculpture "Mazzolin di Fiori" is a tribute to Saint Zita a figure linked to the image of the city. The work is made up from 1500 metallic flowers in 6 different sizes and 4 different colour scales and has a diameter of 5 meters and 50 and a height of 4 meters and 40.
AMPHITHEATER SQUARE - INTERACTIVE PANORAMAS









••• VIRTUAL BROCHURE •••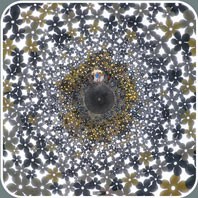 Andrea Salvetti in Amphitheater Square
360° VR Panoramic Virtual Brochure
••• 360° FLASH VR PANORAMAS •••
••• GOOGLE MAPS •••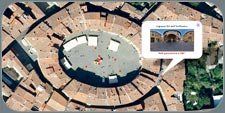 Amphitheater Square on Google Maps
360° VR Panoramas of Lucca • Tuscany
••• LITTLE PLANET •••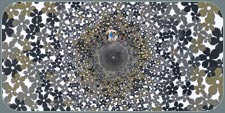 Inside the sculpture on a cloudy day
Amphitheater Square • Lucca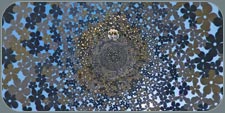 Inside the sculpture on a sunny day
Amphitheater Square • Lucca
••• 360 CITIES TOUR •••
View also the main section LUCCA 360°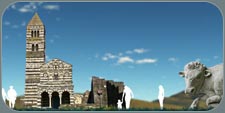 BASILICA of SACCARGIA VIRTUAL TOUR
View also the main section SARDINIA 360°
••• LINK •••