Church of St. John Evangelist Virtual Tour
The Monastic complex of Saint John the Evangelist was originally constructed in the 10th century behind the Cathedral's apse, but it was rebuilt in 1498 after a fire. It has a Baroque facade and a bell tower with a Latin cross plan, a nave and two aisles. Between 1520–1522, Correggio frescoed the Dome with the Vision of St. John the Evangelist a masterwork of illusionistic art of the Late Italian Renaissance.
The monastery library has 16th century frescoes and owns approximately 20,000 volumes, among which the illuminated manuscripts dating from the 1400s and 1500s.
Parma 360°: VR Panoramas of the Church of St. John
St. JOHN EVANGELIST ABBEY CHURCH





••• VIRTUAL BROCHURE •••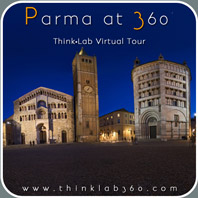 360° VR Panoramic Virtual Brochure
••• VIRTUAL TOUR SECTIONS •••
••• GOOGLE MAPS •••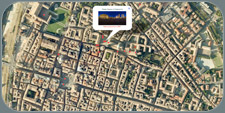 360° VR Panoramas of the Ducal City
••• HIGHLIGHTS •••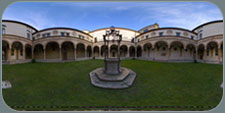 St. John the Evangelist Cloister
Parma • Emilia Romagna • Italy
••• LITTLE PLANET •••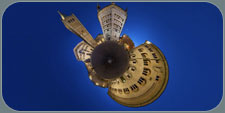 Parma • Emilia Romagna • Italy